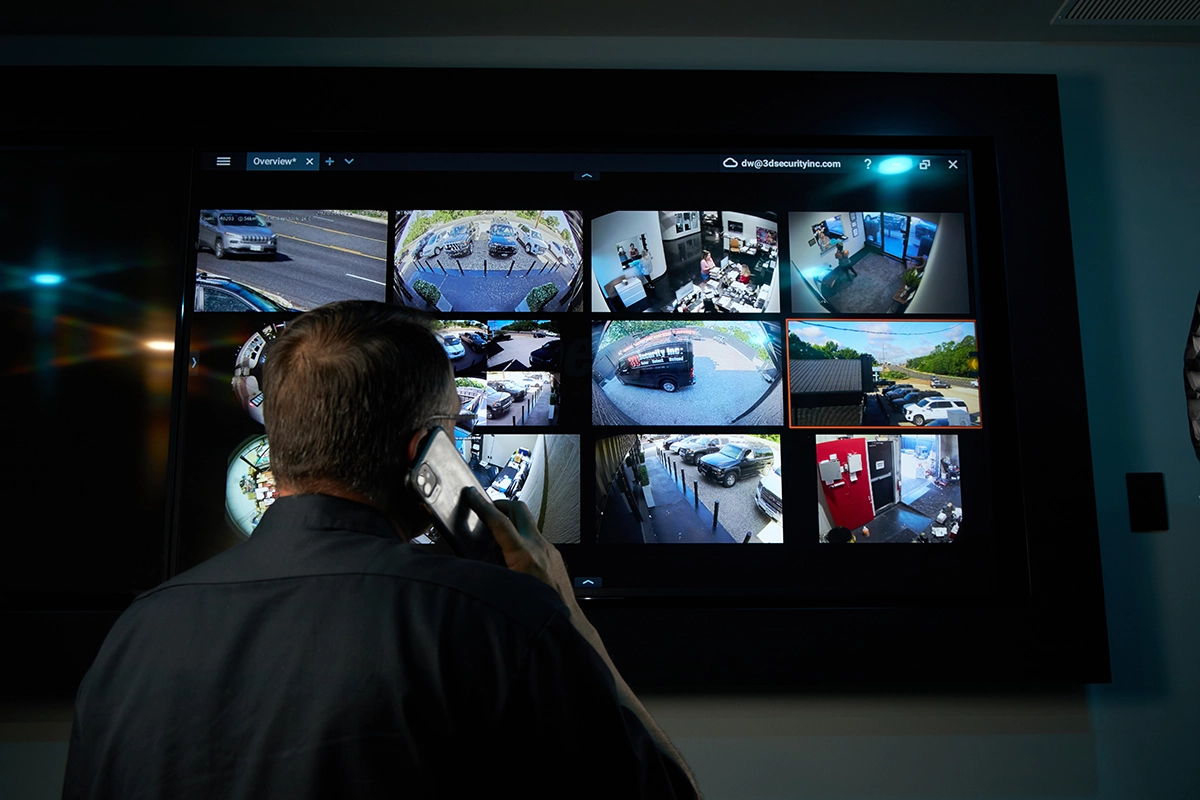 Your security is our priority.
There is no one-size-fits-all solution to properly securing a home, business or facility. That's why we have built a large portfolio of products and services for our customers. We want all options on the table when approaching your unique security needs so we can put the perfect solution in place.
  Never more than you need.
  Never less than you need. 

Industrial Security
Industrial and commercial security systems often include a wide variety of security equipment integrated together into a single platform that is used to protect personnel and hard assets for businesses of all types and sizes.
As a Top Flight Security Integrator, we have designed systems on every scale – from power plants to huge manufacturing facilities – with hundreds of employees, public utilities, medical facilities, banks, oil fields, gas compression plants, retail stores, shopping centers, fuel depots, museums, schools, colleges and universities, government buildings, law enforcement buildings, and almost anything you can imagine.

Bank Security
3D Security has been designing and installing High Performance Bank Security Systems for over 25 years. Our client list includes large bank chains to single branch operations throughout the East Texas region.
Today's financial security systems include a variety of technology, including high definition (HD) video surveillance, intruder and burglar alarms, access control, and more. If you're looking to improve your bank's current security system, we're here to help.

Oilfield Security
Because oil fields are typically in remote locations, they're prime targets for thieves and vandals. Industrial properties house valuable tools, equipment, and materials that can be at risk of being vandalized or stolen – and in many locations it can be difficult to properly secure and monitor these sites – allowing bad actors to get in and out undetected. Protect yourself with:
Site access control
 Security lighting
Video surveillance
Mobile surveillance units

Residential Security
The world of Home Security Systems or Burglar Alarms has changed and continues to evolve.
3D Security has been installing extremely accurate, "Technically Correct" Home Security Systems and Surveillance Cameras for almost 30 years. Don't settle. Make sure you are protected.
Every door and window are protected
Glass break sensors
External sirens
Monitored and controlled from your cell phone
Wireless cameras
Reliable video surveillance can help you detect, deter, and catch trespassers, thieves, and criminals before you suffer loss or damage —no matter what type of business or organization you run.
Surveillance includes:
Advanced motion detection
Remote monitoring
Voice-down communication to speak to trespassers in real-time
View the footage from anywhere
High-definition video and crystal-clear images
Professional installation
Control access to buildings and rooms to ensure only authorized personnel can enter. This includes electronically locking and unlocking doors and gates.
This helps you:
Improve safety
Be compliant with security requirements
Protect sensitive information
Create an audit trail of who has been in and out of certain
parts of your facility
Keep track of your vehicles at all times. Whether you're looking to track family members' driving habits for personal use – or you need to analyze and optimize your commercial vehicles to improve efficiency and save on costs – GPS tracking can benefit just about anyone.
Gain valuable insights with data such as minute-by-minute locations, speeds, stops, and more so you can keep an eye on your vehicles and equipment at all times.
No matter whether you need to secure your home or your business, all security alarm systems — no matter how basic or advanced — should have one primary function: to detect and attempt to deter intruders.
Every security system should, at least, cover all doors and windows that open. With proper monitoring, a security system should at least detect and alert when doors and/or windows are opened when they shouldn't be.
There are a few ways to monitor for these types of disturbances, and more advanced systems can incorporate a variety of technology and equipment to add additional layers of safety and security.
Mobile Surveillance Units
Get real-time monitoring when and where you need it. These portable products are designed to be deployed in minutes and provide remote video surveillance for a day or for a year.
Our economical, rugged trailer systems let you focus more on video monitoring and less on installation. Choose one of our standard trailer configurations or have 3D Security customize a solution that exactly meets your needs.
Need an outside-the-box solution? We are best-in-class when it comes to providing customized solutions, utilizing the latest technology and equipment. If it can be done in the security business, we can do it.
CCTV
Wireless security
IP cameras
Biometrics
Intruder and perimeter systems
Integrated control
Mobile integration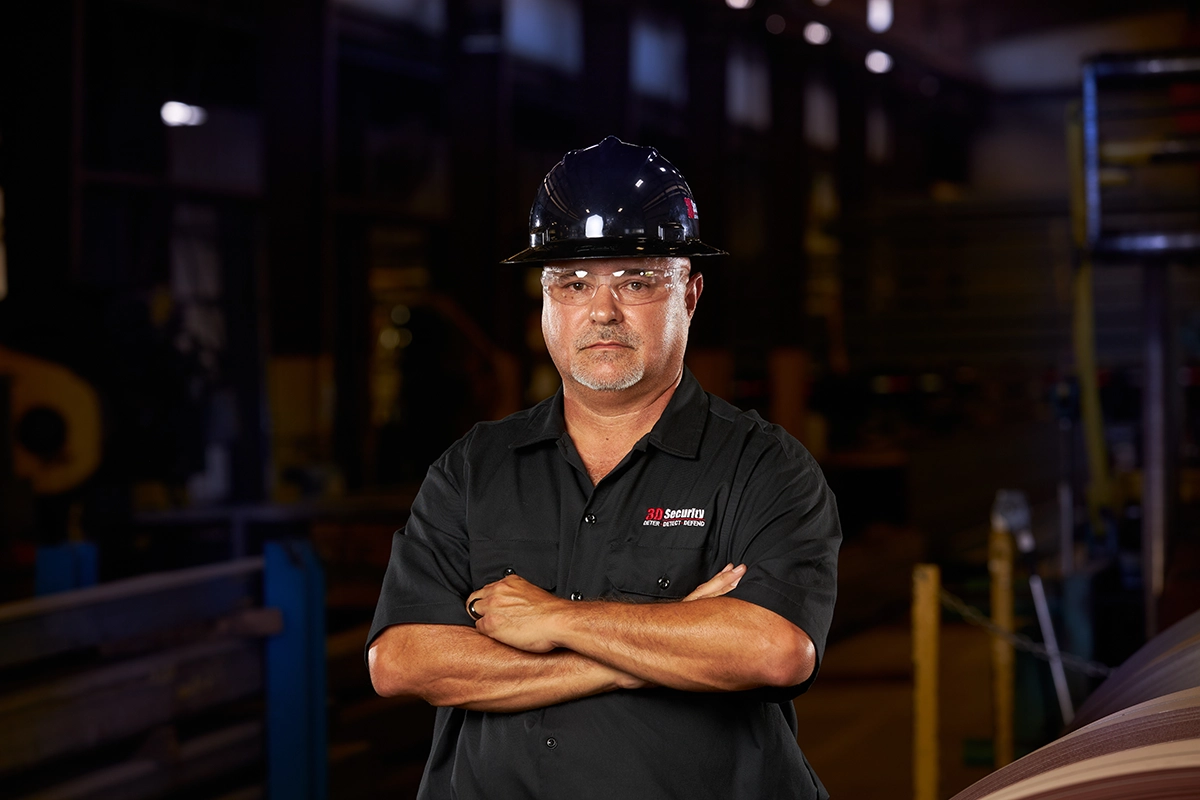 Too many companies are offering "simple" security options. The hard truth is that simple security "solutions" are simple to beat. You shouldn't risk your future on second-rate "solutions." Instead, we'll professionally assess your security needs and use our expertise and equipment to create the best, safe solution.